DECONTAMINATION SERVICES
Safe, hygienic and ready to use again
Cost-effective decontamination for beds, mattresses and specialist seating
Enquire now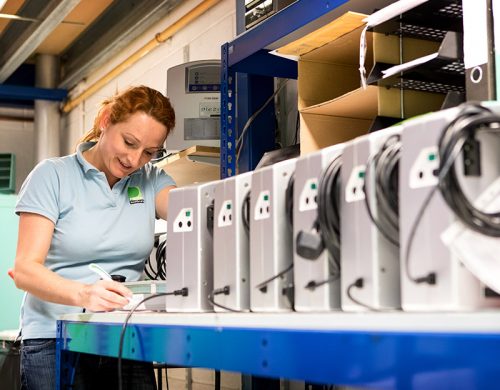 Self-contained facility that meets strict guidelines
We take infection prevention and control very seriously. Which is why we established our decontamination facility in Tewkesbury 4 years ago. At our facility, we adhere to strict infection control guidelines and all our team members have been rigorously trained to prevent cross-infection at every stage of the process. Which means you can be confident that each item of specialist seating or equipment brought through our unit leaves safe, hygienic and decontaminated to a degree that manual cleaning could never match.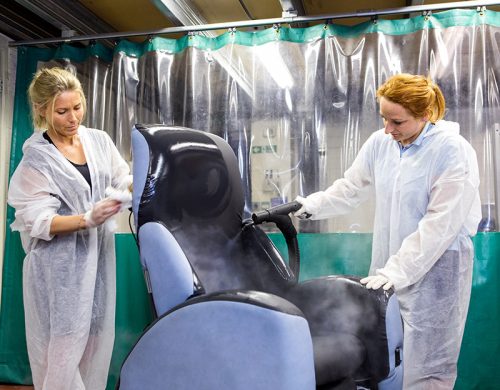 Ground-breaking laundering for healthier results
For the ultimate infection control we use the OTEX disinfection system. This revolutionary way of cleaning goods is better for the environment, healthier for your patients or residents, and helps preserve the life of items because they are laundered at lower temperatures, using ozone for disinfection. At the end of a successful wash, a receipt is printed to confirm each load has been through the OTEX system. You can use these receipts for inspections to aid in HTM 01-04 and HACCP compliance.
The chair arrived safely and has now taken centre stage in my living room. It is difficult to put into words what this means to myself and my family. It seems along time ago that Francesca from O/T came to assess me but my was it worth the wait. The chair is beyond my expectations. It ticks every box, looks, build, quality and comfort.
Jonathan Page, Private Customer
Andrew, I can't thank you enough for the excellent, person centred and flexible approach you have provided for my client, you have been nothing short of excellent. I was very impressed and pleased to work alongside such a caring and knowledgeable rep, and provide a great outcome for the client. Thank you also for agreeing to leave the assessment chair with him to fill the gap between the chair being delivered.
Wiltshire OT
We can't thank Dan enough for leaving the chair and sling with us at the time of assessment, as Annie has been up and out of bed every day since. This has made a massive difference to her quality of life. Annie's family have said it has been the best Christmas ever!
Mr Dodd, Home Manager
I have purchased all our specialist ward chairs from Annabell and I can thoroughly recommend her for knowledge and customer service. Annabell is always very happy to bring a selection of chairs for trial and Premiere have a wide range.
Occupational Therapist, Neath Port Talbot Hospital