DECONTAMINATION SERVICES
Safe, hygienic and ready to use again
Cost-effective decontamination for beds, mattresses and specialist seating
Enquire now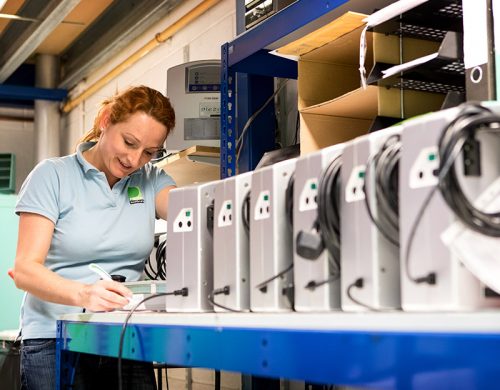 Self-contained facility that meets strict guidelines
We take infection prevention and control very seriously. Which is why we established our decontamination facility in Tewkesbury 8 years ago and is an integral part of our business.
At our facility, we adhere to strict infection control guidelines and all our team members have been rigorously trained to prevent cross-infection at every stage of the process.
Which means you can be confident that each item of specialist seating or equipment brought through our unit leaves safe, hygienic and decontaminated to a degree that manual cleaning could never match.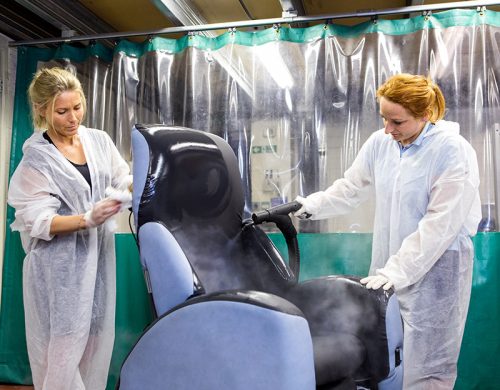 Ground-breaking laundering for healthier results
For the ultimate infection control we use the OTEX disinfection system.
This revolutionary way of cleaning goods is better for the environment, healthier for your patients or residents, and helps preserve the life of items because they are laundered at lower temperatures, using ozone for disinfection.
At the end of a successful wash, a receipt is printed to confirm each load has been through the OTEX system.
You can use these receipts for inspections to aid in HTM 01-04 and HACCP compliance.
"We have had incredibly positive feedback from everyone who attended the service development training, and colleagues finding the learning pods really useful and informative"
Occupational Therapy Team Lead, Wye Valley NHS Trust
"I have purchased all our specialist ward chairs from Annabell and I can thoroughly recommend her for knowledge and customer service"
Occupational Therapist, Neath Port Talbot Hospital
"This is an email to say thank you to Nicola and the Team for the brilliant customer service carried out today"
Carolyn Kilburn, Nursing Home Administrator