Who we work with
Homes, hospitals, new builds
We're your one-stop-shop for specialist seating and equipment
Talk to us now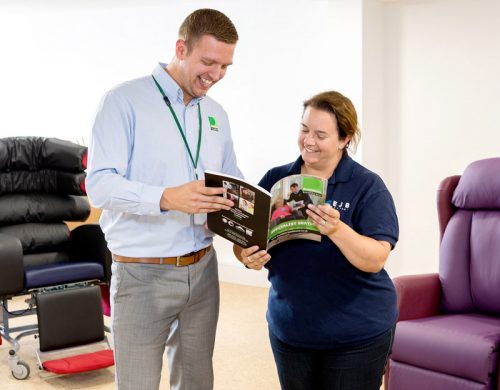 An easy option for healthcare professionals
When you don't have time to source the right equipment, let us do it for you. Our priority is making it easy for you to ensure patients at home or in hospital are comfortable and pain-free, and to save you time and money.
To do this, we meet you at a time and place that suits you, provide a free no-obligation assessment to understand your patient's specific needs, then provide you with a tailor-made proposal to work within your budget.
We even offer you the option to try out the equipment or 24hr rentals so you don't have to commit to equipment you're not sure about. We also offer training , bespoke servicing, and decontamination for your complete peace of mind.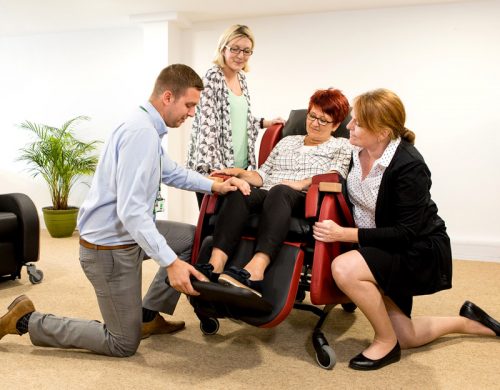 Impartial advice for individuals at home
Our broad range of specialist products and equipment are also available to buy or rent privately, as is our Try Before You Buy service.
We start by visiting you at home to carry out a no-obligation assessment, then leave you to make your own mind up, in your own time, with a comprehensive written quote.
Best of all, because we're not tied to any one manufacturer, our recommendation is always impartial. So you can be confident you're getting the best solution for your individual needs, situation and budget.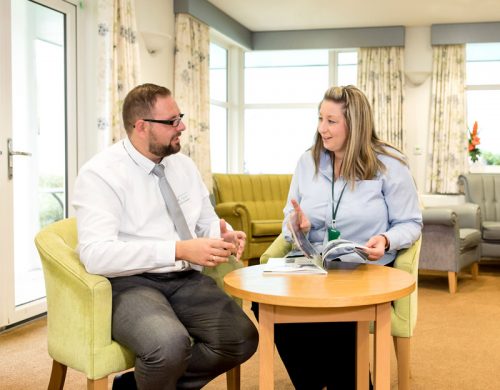 A trusted provider to builders and developers
We've worked with many developers in Gloucestershire sourcing, delivery and installing high-quality specialist seating and equipment for residential homes.
Whether you're building a new home from the ground up or you're expanding an existing residence, we flex and adapt to meet your build plan and schedule.
If you need phased deliveries or installation on a wing-by-wing basis, we can make it happen, hassle-free. We can fulfil large or small orders, create bespoke bundles of equipment and add bolt-on services as the need arises.
Sandy's Hydro Tilt has been safely delivered to No. 11 Greenhills Road, and everyone is so pleased to have it. Would you please pass on our thanks to all your team who have all been so helpful and co-operative and many thanks to you Annabell, for all the help and assistance you have given.
Maggie Gibson, Private Customer
Thank you Annabell for all your support in helping identify suitable equipment for my client's complex needs. The slings and shower chair arrived and I completed my assessment visit today. We assessed him in the Cressy shower sling first and positioned him into the shower chair adapting it accordingly to meet his postural needs. For the first time in months he had a shower, it was a very special moment for him, the carers and for us to see such a great outcome. The opportunity to shower has had a huge impact on his quality of life. We will assess with the other sling when his wheelchair arrives, hopefully the outcome will be just as good.
Pembrokeshire OT
This is an email to say thank you to Nicola and the Team for the brilliant customer service carried out today. We had a new resident arriving and it was essential she had the appropriate bed and equipment for her needs. Through your speedy service she will now be comfortable at The Coombs. Thank you for your prompt service, it was appreciated.
Carolyn Kilburn, Nursing Home Administrator
Thanks so much Nicola – for everything you do for us. You really are worth your weight in gold! Wishing you and your team a very Happy Christmas and New Year.
Louisa, Nursing Home Deputy Manager