Welcome to Premiere Healthcare
The Seating Specialists
Our response time is second to none
As an independently-owned company we're free to work with the very best specialist healthcare equipment suppliers. All our products are high-quality and carefully sourced, so we will never match you with a solution that isn't right for your individual needs.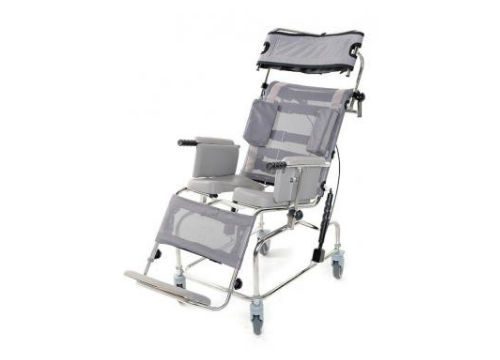 Osprey Healthcare Tilt in Space Shower Chair
View product
This month's featured product
Osprey Healthcare Tilt in Space Shower Chair
The Osprey Healthcare Tilt in Space Shower Chair is highly adaptive shower chair option for a wide range of users. The Easy Tilt recline mechanism puts both the carer and client at ease.  The Osprey Healthcare Tilt in Space Shower Chair is simple to use and available in Adult, Infant...
Continue reading
Thank you Annabell for all your support in helping identify suitable equipment for my client's complex needs. The slings and shower chair arrived and I completed my assessment visit today. We assessed him in the Cressy shower sling first and positioned him into the shower chair adapting it accordingly to meet his postural needs. For the first time in months he had a shower, it was a very special moment for him, the carers and for us to see such a great outcome. The opportunity to shower has had a huge impact on his quality of life. We will assess with the other sling when his wheelchair arrives, hopefully the outcome will be just as good.
Pembrokeshire OT
I would like to say thank you so much for organising dads chair so quickly. I got a bit emotional when he was wheeled out of his room for the first time. He found the chair very comfortable and the gentleman that delivered the chair was very helpful. He actually had his lunch at the table with the rest of the residents today! Many thanks again - you have made my dads last Christmas one to remember.
Inger Southorn, Private Customer
This is an email to say thank you to Nicola and the Team for the brilliant customer service carried out today. We had a new resident arriving and it was essential she had the appropriate bed and equipment for her needs. Through your speedy service she will now be comfortable at The Coombs. Thank you for your prompt service, it was appreciated.
Carolyn Kilburn, Nursing Home Administrator
Thanks so much Nicola – for everything you do for us. You really are worth your weight in gold! Wishing you and your team a very Happy Christmas and New Year.
Louisa, Nursing Home Deputy Manager