Welcome to Premiere Healthcare
Our response time is second to none
As an independently-owned company we're free to work with the very best specialist healthcare equipment suppliers. All our products are high-quality and carefully sourced, so we will never match you with a solution that isn't right for your individual needs.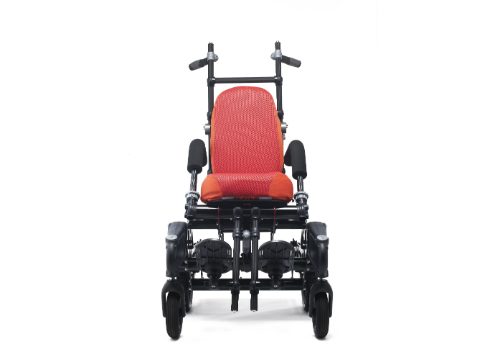 Chunc One Wheelchair
View product
This month's featured product
Chunc One Wheelchair
The Chunc One wheelchair makes a vital contribution to a 24-hour postural management. The adaptability and versatility of the support options enable therapists or carers to support and position the wheelchair user into the optimum position. The functionality of the Chunc One wheelchair will achieve an improvement in the facilitation...
Continue reading
Premiere Healthcare is one of the companies that I have the pleasure of dealing with on a regular basis. Premiere Healthcare will always provide a timely and comprehensive quote and nothing is too much trouble for anyone. From the front of house administration and sales (a special mention to Nicola) right through to the Rep that meets me at the patient's house. (Thanks Michael). The reps are friendly and professional during the visits and always so accommodating with the variety of equipment they have available in their van for assessment. So whatever your health care equipment needs, I would recommend contacting Premiere Healthcare for a comprehensive, professional and friendly service.
Ruth, Warwickshire OT
I wish to express my thanks to the team at Premiere Healthcare for their courtesy and professionalism shown to me, and my mum, during the recent purchase of a Hydrotilt Chair. The service provided from start to finish was exemplary. I found the initial assessment made by Dan Hawkes to be extremely useful and the kindness shown to my elderly mum and her carers during this process to be reassuring. My thanks also go to Linda Smith who sourced the chair with incredible speed - without her help and understanding my mum would have spent much longer bed-bound, but she is now benefiting hugely from using the Hydrotilt chair. I know I can contact Premiere Healthcare easily if any problems should arise or if I have any future queries. Once again a very big thank you to all concerned.
Helen Fallows, Private Customer
We recently had the occasion to get Premiere Healthcare to move a bariatric bed from one location to another in Wiltshire. I wish to commend the service that I received during the ordering and installation of the bed, despite unforeseen circumstances cropping up. Premier Healthcare admirably dealt with the transaction with the utmost professionalism and I would not hesitate to recommend Christine Hazel and her team again.
Alan, Wiltshire OT
I've been a Community Occupational Therapist for nearly 6 years and after working with several specialist equipment providers I rate Premiere Healthcare highly. Their reps are reliable, knowledgeable and arrive to visits prepared with multiple trial options. In my experience the reps are very personable and try their best to put the service user's at ease in what can be an intimate assessment. This is a valuable quality and assists to maintain a therapeutic rapport. The customer service is second to none; joint visits are scheduled quickly, notes are sent over efficiently and any queries are dealt with promptly.
Natalie, Birmingham OT