Welcome to Premiere Healthcare
The Seating Specialists
Our response time is second to none
As an independently-owned company we're free to work with the very best specialist healthcare equipment suppliers. All our products are high-quality and carefully sourced, so we will never match you with a solution that isn't right for your individual needs.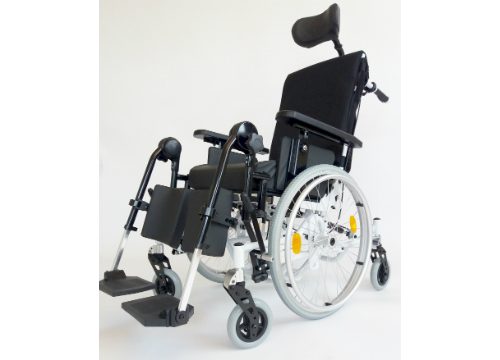 BES Rehab Weely Essential Wheelchair
View product
This month's featured product
BES Rehab Weely Essential Wheelchair
The BES Rehab Weely Essential Wheelchair is an excellent option, combining support, positioning, comfort, and stability. The BES Rehab Weely Essential Wheelchair benefits carers with its innovative kerb assistance feature, and has the smallest turning ever circle seen on a Tilt-in-Space (TIS) wheelchair. Ideal for small spaces or busy environments.
Continue reading
Sandy's Hydro Tilt has been safely delivered to No. 11 Greenhills Road, and everyone is so pleased to have it. Would you please pass on our thanks to all your team who have all been so helpful and co-operative and many thanks to you Annabell, for all the help and assistance you have given.
Maggie Gibson, Private Customer
I contacted Premiere as I required some assistance with both access and thresholds within my house for my wife who has MS. Michael McHugh came to see us. Not only did we find him to be most knowledgeable providing us with excellent advice on equipment and how to best assist with our issue's, he was also an exceedingly pleasant and polite young man. I would highly recommend Premiere for both the quality of the service and the polite professional attitude of the staff.
Graham Plimmer, Private Customer
Thanks so much Nicola – for everything you do for us. You really are worth your weight in gold! Wishing you and your team a very Happy Christmas and New Year.
Louisa, Nursing Home Deputy Manager
This is an email to say thank you to Nicola and the Team for the brilliant customer service carried out today. We had a new resident arriving and it was essential she had the appropriate bed and equipment for her needs. Through your speedy service she will now be comfortable at The Coombs. Thank you for your prompt service, it was appreciated.
Carolyn Kilburn, Nursing Home Administrator