Welcome to Premiere Healthcare
The Seating Specialists
Our response time is second to none
As an independently-owned company we're free to work with the very best specialist healthcare equipment suppliers. All our products are high-quality and carefully sourced, so we will never match you with a solution that isn't right for your individual needs.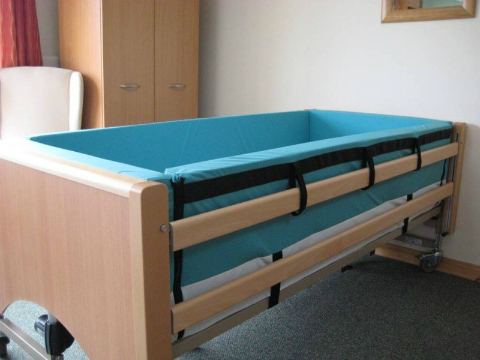 Orthodocs Cocoon
View product
This month's featured product
Orthodocs Cocoon
The Orthodocs Cocoon is a highly effective bed rail protection and evacuation system. The Orthodocs Cocoon includes an enclosed mattress and bumper system which provides a safe sleeping environment for the user. The Orthodocs Cocoon provides a fantastic solution for users with Huntingtons Disease, as well as prevention for users...
Continue reading
I would like to say thank you so much for organising dads chair so quickly. I got a bit emotional when he was wheeled out of his room for the first time. He found the chair very comfortable and the gentleman that delivered the chair was very helpful. He actually had his lunch at the table with the rest of the residents today! Many thanks again - you have made my dads last Christmas one to remember.
Inger Southorn, Private Customer
I have purchased all our specialist ward chairs from Annabell and I can thoroughly recommend her for knowledge and customer service. Annabell is always very happy to bring a selection of chairs for trial and Premiere have a wide range.
Occupational Therapist, Neath Port Talbot Hospital
This is an email to say thank you to Nicola and the Team for the brilliant customer service carried out today. We had a new resident arriving and it was essential she had the appropriate bed and equipment for her needs. Through your speedy service she will now be comfortable at The Coombs. Thank you for your prompt service, it was appreciated.
Carolyn Kilburn, Nursing Home Administrator
The chair arrived safely and has now taken centre stage in my living room. It is difficult to put into words what this means to myself and my family. It seems along time ago that Francesca from O/T came to assess me but my was it worth the wait. The chair is beyond my expectations. It ticks every box, looks, build, quality and comfort.
Jonathan Page, Private Customer