INSTALLATION, SERVICING, MAINTENANCE, BREAKDOWNS
Keep healthcare equipment up and running
Totally bespoke packages to suit your budget
Enquire now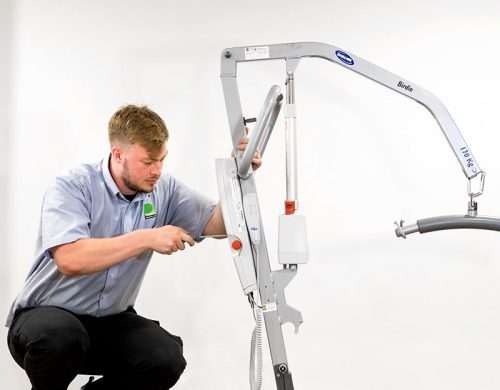 Expert care for a huge range of specialist equipment
We've been servicing healthcare equipment for hospitals, care homes, hospices and private homes for over 80 years. We've seen almost every kind of malfunction, and have fixed, maintained, serviced and installed just about every kind of specialist equipment brand there is. Our experience is renowned and why we're a well-respected provider of healthcare equipment servicing in the industry.
Overhead Tracking
Stair Lifts
Vertical Lifts
Mobility Equipment
LOLER Equipment (hoists, stand aids and slings)
Profiling Beds
Specialist Seating
Showing & Toileting Equipment
Pressure Area Care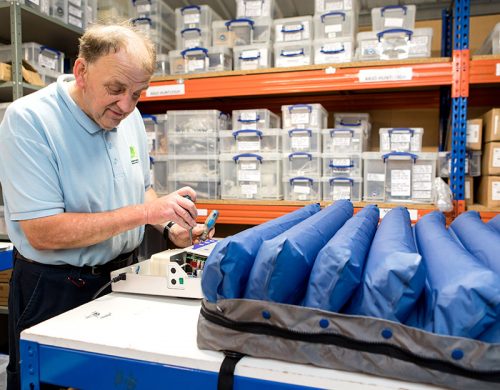 Tailor-made contracts to fit your needs
We understand that quality of life can be directly linked to the healthcare equipment a person uses. Which is why we believe in making servicing that equipment as easy and affordable as possible. We'll build a servicing contract around your needs, rather than an off-the-shelf solution , whether you're a multi-bed care home or a private individual. We also use one contract for all the healthcare equipment we service – making it a lot easier for you to manage.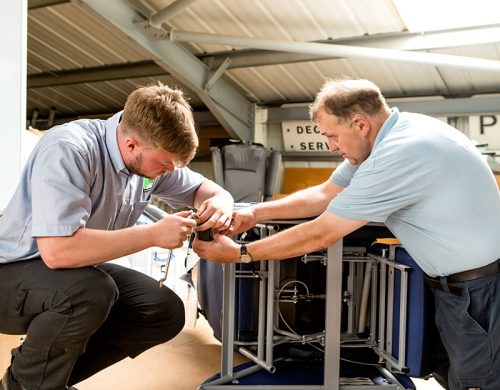 Reliable, trustworthy service engineers
Our service engineers are liked and trusted by hundreds of clients. They're highly-skilled and fully-trained (including in dementia awareness), have an unrivalled level of product knowledge, and are always up-to-date with the latest industry directives and manufacturer guidelines. They drive fully-stocked vans to repair on-site with minimum disruption or can provide you with a replacement if they can't fix your equipment, where possible.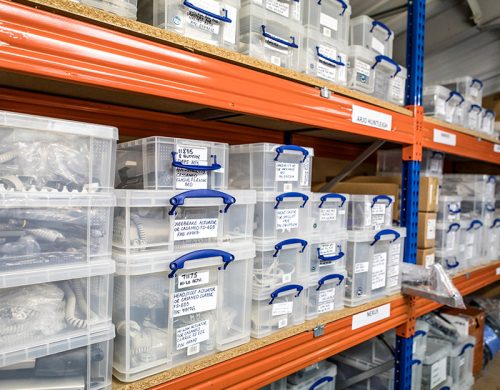 24/7 repair line and service
All our healthcare equipment servicing comes with dedicated over-the-phone support. So if your equipment breaks down, you have someone to turn to 24 hours a day, 7 days a week. When you call, you'll speak to a knowledgeable and experienced member of the team – not an automated voice – who'll run a full diagnostic to ensure things get fixed as quickly as possible. Avoiding unnecessary call-out charges.
Thank you Annabell for all your support in helping identify suitable equipment for my client's complex needs. The slings and shower chair arrived and I completed my assessment visit today. We assessed him in the Cressy shower sling first and positioned him into the shower chair adapting it accordingly to meet his postural needs. For the first time in months he had a shower, it was a very special moment for him, the carers and for us to see such a great outcome. The opportunity to shower has had a huge impact on his quality of life. We will assess with the other sling when his wheelchair arrives, hopefully the outcome will be just as good.
Pembrokeshire OT
First of all, I would like to express my deepest appreciation to you and your company for both your support and understanding of a very difficult situation that I am dealing with whilst trying my best to support Joyce with, whilst aiming to improve both the quality of her health and her life. Whilst you are a business, you are a business with a heart — a very rare quality these days, but one I highly value and respect.
Private Customer – East Midlands
On the recommendation of the professionals who care for my mother, we recently contacted Premiere Healthcare regarding buying a more supportive chair. I have been so impressed with the service given by Christina, in administration, and Charlotte, who came to Mum's Nursing Home with samples and to measure for her requirements. They have been patient, kind and professional. Within a week the Hydro Tilt chair was delivered by the engineer. Mum is very pleased with her new chair. She looks so comfortable, with her body and head being supported. The need for handling between bed, chair and wheelchair is reduced and, with Mum in her new chair, we can wheel her straight out of the room for a change of scene.
Customer
Andrew, I can't thank you enough for the excellent, person centred and flexible approach you have provided for my client, you have been nothing short of excellent. I was very impressed and pleased to work alongside such a caring and knowledgeable rep, and provide a great outcome for the client. Thank you also for agreeing to leave the assessment chair with him to fill the gap between the chair being delivered.
Wiltshire OT