FREE VIRTUAL SEATING ASSESSMENT
Made for your comfort and convenience
A range of options, brought to you, with no obligation
Book Now
Book a virtual seating assessment today
Our dedicated team are ready to book your virtual assessment today.
Please call one of our experts on 0345 5211819, email hello@premiere-healthcare.co.uk or complete the form below.
We look forward to speaking with you.
Where we operate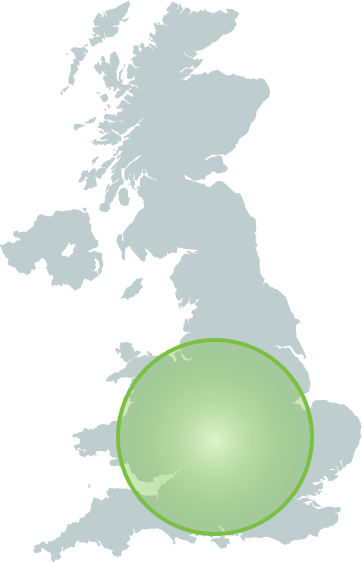 We currently operate in an 100 mile radius from our HQ in Tewkesbury.
Get in touch if you are outside of this area
Tewkesbury Office (HQ)

Unit 18/19, Highfield Business Park,

Tewkesbury Road, Deerhurst,

Gloucestershire,

GL19 4BP

Get directions

Registered Country: England. Company Number: 05943487. VAT Number: 891 404 519.
* These fields are required.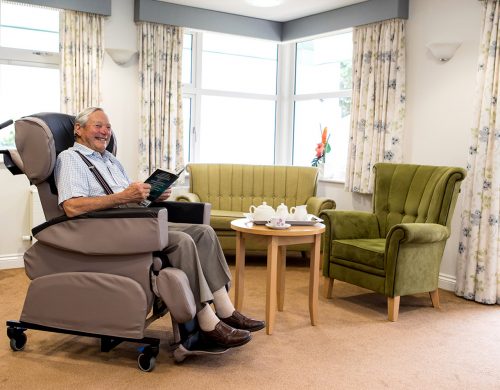 What happens during a seating assessment?
We pride ourselves on making sure your specialist seating assessment is a relaxing experience. During your appointment, an experienced seating specialist will establish which of our products is the best fit, chatting to you about the pressure care and support you require, the method of transfer, and where the seating will be used. They'll also consider your overall health and personal needs, all to ensure the best possible seating solution.
Why a seating assessment is important
The right seating can literally transform your life when you are living with reduced mobility, a disability or an ongoing health condition. Get it wrong and the effects of poor posture can seriously exacerbate both your mental and physical health conditions.
By evaluating your individual needs and situation with a free 60-minute seating assessment, we can ensure that we match you with a chair that is going to enhance your posture, comfort, overall wellbeing and general health – for a better quality of life.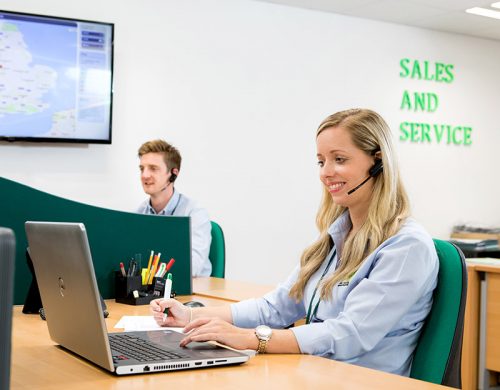 STEP 1
Pre-assessment questionnaire
When you make the appointment for your assessment, we'll go through a pre-assessment questionnaire over the phone. It will take around 5 minutes and give us a good picture of what you need and why you need it.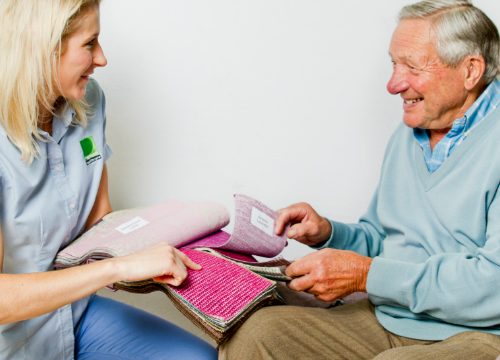 STEP 2
Virtual assessments with the personal touch
The health and safety of Premiere Healthcare's customers, clinicians and employees is paramount, and when Covid-19 reached the UK, we moved fast to adapt our processes.
Now, with the future still uncertain, our virtual services are proving as personal, effective and popular as our traditional offering.
Whichever platform you prefer – from FaceTime to Zoom – simply book an appointment for a thorough discussion of your needs and product demonstration with our expert assessors.
We'll use our experience to walk you through the most suitable specialist seating and accessories, then decide with you on the best specialist solution for your needs.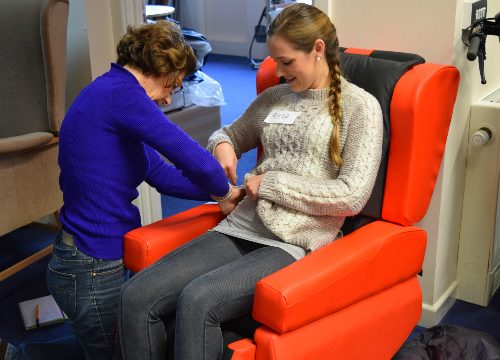 STEP 3
Follow-up care & flexible rental
We want you to be delighted with your specialist seating. So, following your assessment, Premiere Healthcare offers a range of options to make sure you get the maximum benefit from your new chair and the financial package that makes sense.
If a purchase isn't the best option for you, be sure to ask about our flexible rental service.
Meanwhile, once you have your new seating installed in the comfort of your own home, our team will be happy to join you for a second video call, where we'll ensure the chair is set up for optimum comfort.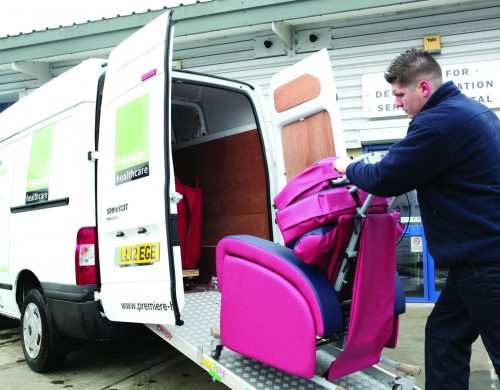 STEP 4
Safe delivery, smooth set-up and ongoing support
Once your assessment is complete, there's no obligation to order from us.
But if you're happy to go ahead, trust us to take on all the legwork, delivering your new seating at a time that suits you, while observing all the latest social distancing guidelines.
We'll give you comprehensive training, so you can start enjoying your chair and its features immediately – and don't forget that our experienced Service Delivery & Assessment Team are always on-hand to offer further support via our dedicated helpline.
"We can't thank Dan enough for leaving the chair and sling with us at the time of assessment, as Annie has been up and out of bed every day since"
Mr Dodd, Home Manager
"I really value your input in these stressful times"
Occupational Therapist from South Wales
"Andrew, I can't thank you enough for the excellent, person centred and flexible approach you have provided for my client, you have been nothing short of excellent"
Wiltshire OT
"On the recommendation of the professionals who care for my mother, we recently contacted Premiere Healthcare regarding buying a more supportive chair"
Private Customer – East Midlands