As we come out of lockdown, our seating assessors are starting to safely visit care environments and the team is taking the next steps to make you and your clients as comfortable as possible. As well as minimising visit time by carrying out pre-assessments remotely using our video suite, the measures we are taking include:
PPE – our staff wears full, up-to-date protective equipment throughout their visits. We have also partnered with the Let's Be Clear campaign, which promotes clear face masks and clearer communication across Gloucestershire. Read more about this below.
Regular testing – our team is testing stringently and regularly with lateral flow tests.
100% vaccine acceptance – our assessors have all had their first jab and are well on their way to being fully vaccinated.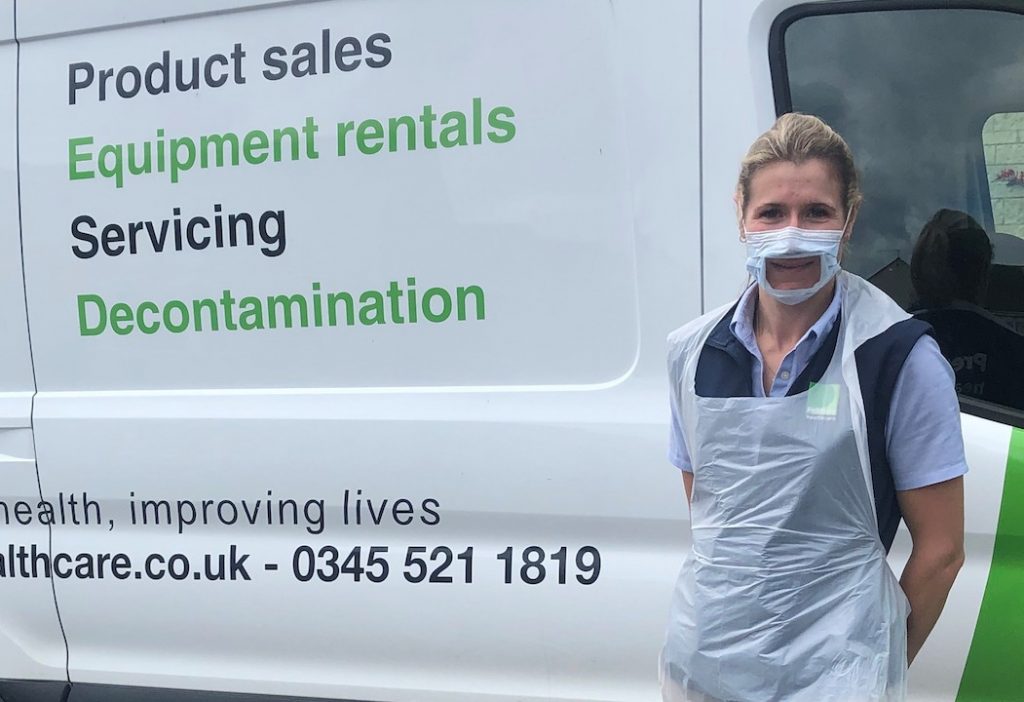 Let's Be Clear
We have partnered with this Gloucestershire-based campaign to help them realise their aim for more people to wear clear face masks in public places. Our seating assessors and engineers are wearing their clear masks to help them best communicate and connect with clients.
"Face masks help keep us all safe, but non-clear masks increase communication difficulties and isolation. They create a barrier for people who rely on lip-reading and facial expressions to communicate, and for people who experience difficulties with speech.
This includes people who are deaf or hard of hearing, people with a learning disability, a physical disability, autism, dementia, or English as a second language."
Visit the Let's Be Clear website to learn more about the campaign and how you can get involved.
Physical and virtual seating assessments
Whilst our assessors are safely visiting care environments, remote assessments are still available for your comfort and convenience and are proving very successful. Using our video assessment suite, our specialist team will establish which of our products is the best fit, chatting to you about your requirements. They'll also consider your overall health and personal needs, all to ensure the best possible seating solution.
Booking your face-to-face or remote assessment with Premiere Healthcare could not be easier. Call us today on 0345 521 1819 or email hello@premiere-healthcare.co.uk